Mass Production and Handcrafting
Alexandra Steinforth

1117 views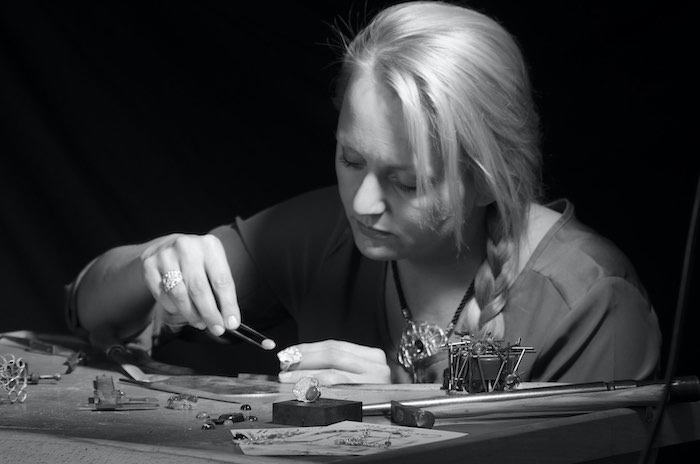 In the early 20th Century, mass production has taken over the world at the expense of the small business owner, the outstanding customer service only a small business owner can give, and the handcrafted products they create.
Is low cost really great? When labourers produce jewellery on an assembly line, they aren't putting the time or effort into making sure they are perfect and blemish free. They do exactly what their job is—not more because that's really all they have time for and that's what they get paid to do. Mass production pieces might look good when you purchase but there is no personalised service from the artist. 
Designers and Crafters are proud what they do and conscient of all labour process. When a designer or crafter creates an item, you can be sure that time, talent, thought and energy go into its creation. It is a long journey and it takes a lot of effort into each individual piece for a crafter until the final result is materialised.
How about originality? When you buy mass produced you are wearing what everybody else does, and the feeling of having something unique is not there . Sometimes that's fine, but one reason many people wear jewelry is to stand out. We want to wear jewelry that's as unique and individual as we are. We want it to represent us as such. Your local chain department store may have some attractive jewelry, but it's not really symbolic of who we are as individuals because everyone is wearing the same thing.
Handcrafted jewelry is a unique expression of Art. You can pick a one of a kind piece of jewellery that embodies your individual taste. Handcrafted jewellery is an expression of your own, your personality the way you are not only a simple ornament everybody could wear. In the vision of a crafter all ideas you have can happen in this creative journey to have exactly the piece you ever dreamt of.
Of course, mass production has its advantages too, but the sad thing is that mass production takes often place at the cost of humans in unfair work conditions, nor does it support the small business owner. Large chain retailers are often selling imported products. Quality is poor and the small business owner struggles to support his family—often putting them out of business.
There is enough good reason to buy handicraft jewellery rather than a mass product . Handmade is unique and transmits the energy of who created it, and it supports the local business owners locally and making commerce sustainable.
comments (0)
No comments at this moment